Savoury Chickpea Flour Pancake
I have recently developed a renewed love affair with all things chickpea, whether those glorious little beans be puréed, roasted, fried, or enjoyed in my latest garbanzo bean incarnation: pancaked.
This recipe is one of my favourite protein-packed post-workout meals, or as a quick 'n dirty dinner when I'm too pooched to pull together something a bit more extravagant.
Let's get bean-ing!
Savoury Chickpea Flour Pancake
Serves two … or in my case, one really hungry lady!
INGREDIENTS
1 cup chickpea flour
1/2 teaspoon baking soda
1/2 teaspoon paprika or cayenne
1/4 teaspoon turmeric powder
1/2 teaspoon sea salt
1/2 teaspoon cracked pepper
1 clove garlic, grated
1 cup water
Handful fresh, finely chopped herbs of your choosing – I used green onion, basil, and spicy oregano
2 tablespoons of cooking oil  (I used extra virgin coconut oil) for frying
HOW-TO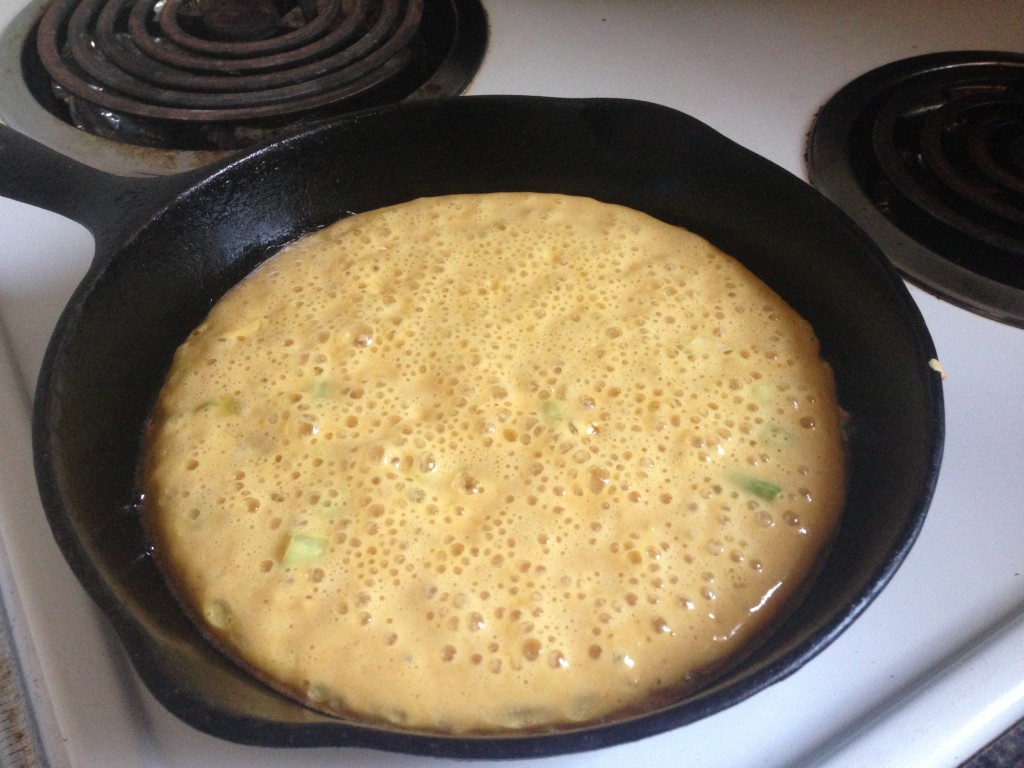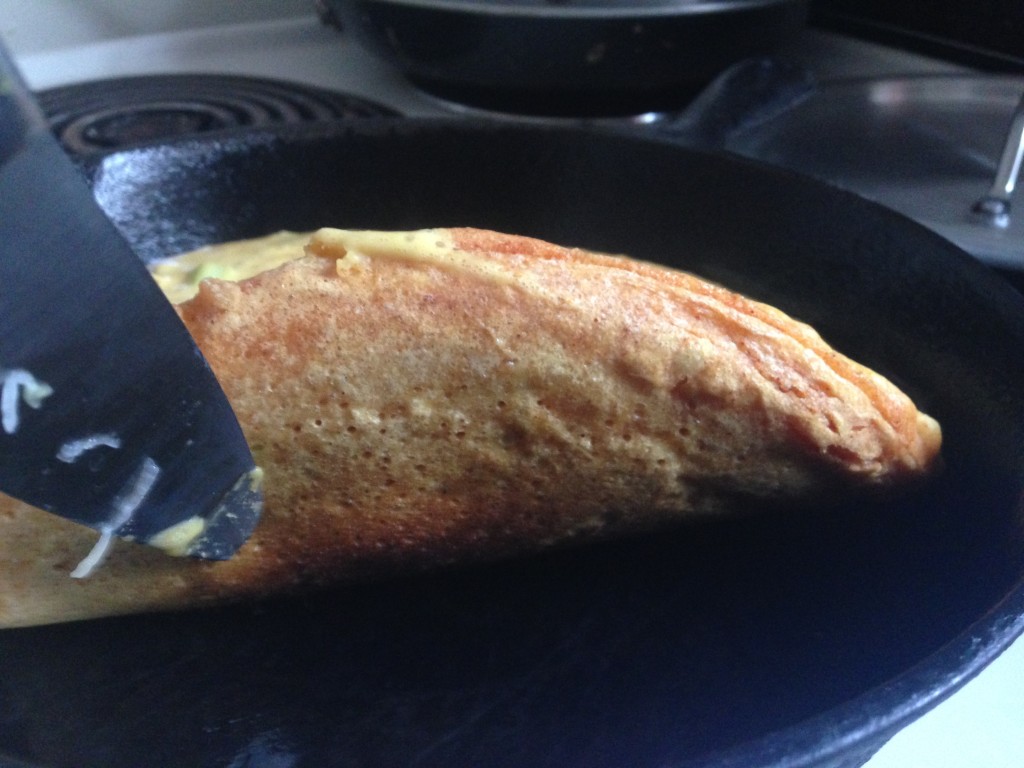 Mix all dry ingredients together and half of the herbs.
Add water to dry ingredients and mix thoroughly.
Add oil to pan, heat pan to medium/medium-high (I like to use cast-iron).
Pour mixture into pan when the pan is nice and hot (batter should sizzle) and cook for approx. 2-4 minutes, or until mixture begins to bubble and edges firm up.
Flip pancake when bottom is golden brown. Cook for an additional 1-2 minutes.
Remove pancake from pan and top with the remainder of the herbs – drizzle with a little extra virgin olive oil or tahini and BOOM!
Chickpea pancake love-fest!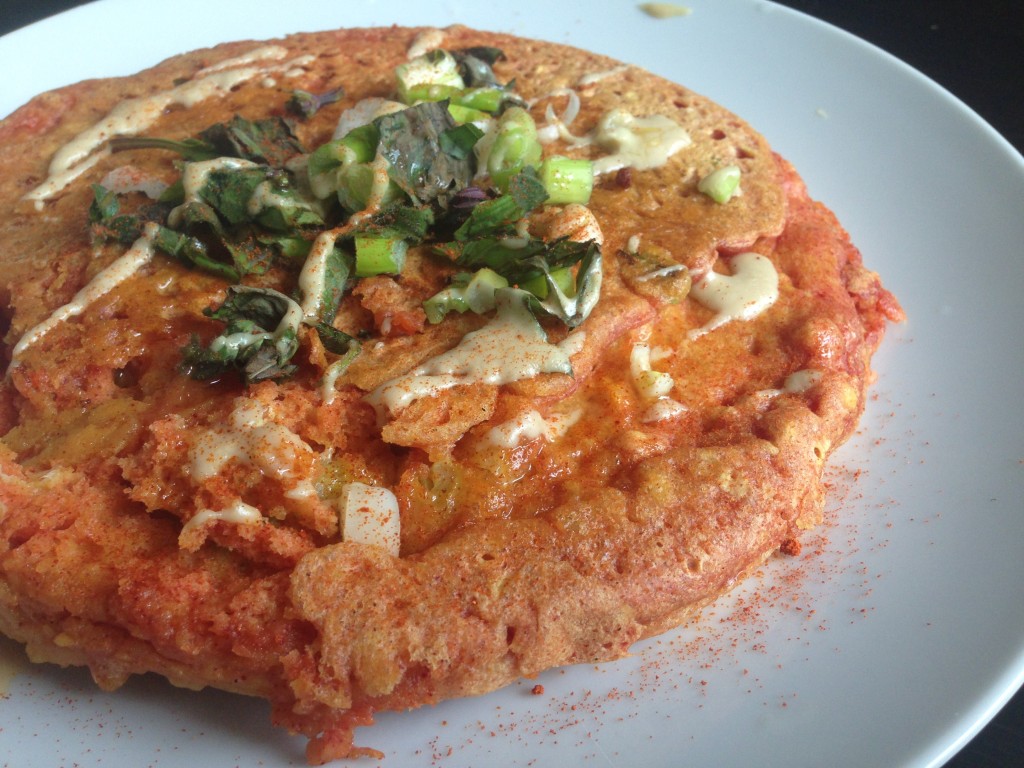 What's so great about this recipe? Not only is it super easy to make, but you can add whatever suits your fancy and keep changing it up. I even use this recipe to make a thin flatbread that I use as a wheat-free, protein-filled wrap!
Bean on, my friends!