About Our Team
AHAALiving is a community of like minded-people working towards more vital lifestyles and a healthier planet. The team behind AHAALiving.com may come from different backgrounds, but as a team, inspires each other to live active, health-conscious lifestyles, and be socially and environmentally aware in their daily lives.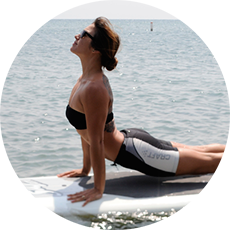 Malina Kaija
Malina Kaija is a Toronto-born-and-based photographer, videographer and visual artist. Growing up, Kaija was constantly engaged with a multitude of creative outlets, from illustration and sculpture, to photography and storytelling. She went on to pursue her creative passions at OCAD University, where she attained a Bachelor of Fine Arts in Integrated Media. Beyond Kaija's incline for all things creative, she is an avid adventurer, eco-nerd, and lover of all things active. Kaija lives and breathes the AHAA lifestyle; whether that involves training for her next big endurance race, switching to sustainable energy, eating local, or inspiring others to get active and get healthy. Kaija brings her creative eye and passion for everything active, healthy, and aware to the AHAALiving.com team as Content Creator and Community Manager.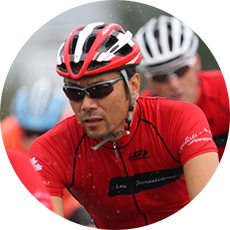 Howard Chang
AHAA Living co-founder Howard Chang is passionate about helping people live healthier and more socially conscious lives. He is an active adventurer who has co-founded organizations including Les Domestiques Cycling Club, which has raised over $40 million for charity and cycling advocacy since 2009. He is also the acting Chair of the capital campaign for the Mattamy National Cycling Centre and is involved in numerous community-based projects. His day job remains CEO of Top Drawer Creative Inc., the first full-service advertising agency in Canada to meet the stringent social and environmental criteria to be certified a B Corp. His passions are his family, helping others, living green and moving his body on the bike, board, skates, skis and in his running shoes.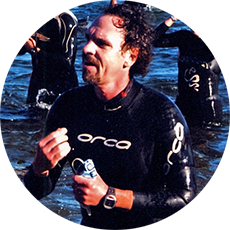 Brian Gahan
AHAALiving.com co-founder Brian Gahan is not only a two time Ironman finisher, he also has double-digit marathon finishes under his now-larger belt. He is also someone that loves to motivate others to attempt something that they believe is undoable. Whether that is crossing a finish line, trying alternative healing or fixing the mess our planet is in, Brian approaches every topic with passion and a gift for storytelling.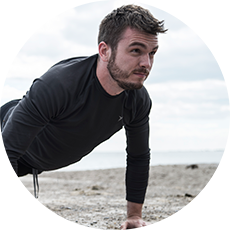 Mike Dineen
Mike spent his childhood in the outdoors of rural Southwestern Ontario, playing sports, running in the yard, inventing games to play, looking under rocks, and building forts in the woods. As an adult, Mike embraces fitness and nutrition, as well as a continued dedication to hockey, volleyball, and tennis. He enjoys challenging his mind and body by trying demanding and innovative regimes for optimal holistic physical and mental health. Although Mike now calls Toronto home, he maintains a deep connection to nature – which will always be his true home. Mike holds an honours BA from York University in Creative Writing.