Creamy Miso Ginger Sweet Potato Soup
Dear Fall, I heart you – especially in the form of a silky, smooth, hearty soup. This puréed soup is simple to make, dairy-free, chock-full of good-for-you, immune-boosting goodies, and tastes damn delicious! Let's get soupin'!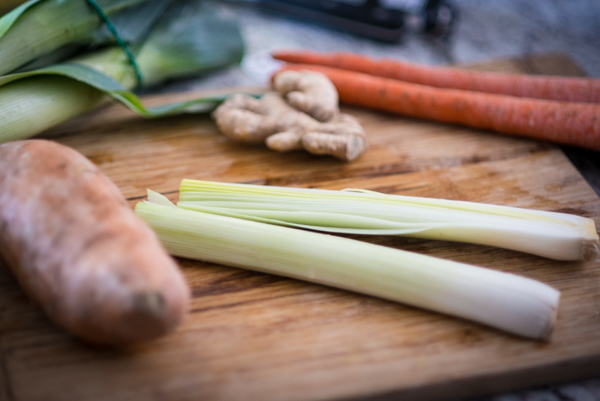 INGREDIENTS
• 2 x large leeks, green tops removed, and roughly chopped
• 2 x large carrots
• 2 x medium-large sweet potatoes, roughly chopped and peeled
• 1 x yellow potato, roughly chopped and peeled
• 1 thumb-sized knob of fresh ginger
• 1-2 x bird's eye chilies, depending on spice preference
• 4 tablespoons yellow miso paste
• 4 tablespoons extra virgin olive oil
• 1 can guar gum free coconut milk
• Salt to taste
• Water
HOW-TO
Wash and roughly chop veg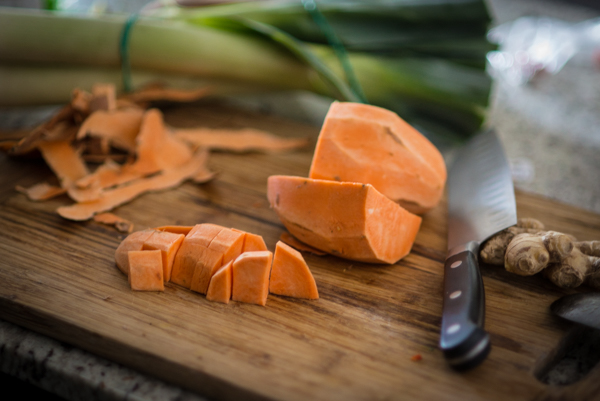 Add olive oil and leeks to large pot
Sauté leeks on medium heat until softened
Add veggies, ginger, and chillies, then top with water – just enough to cover ingredients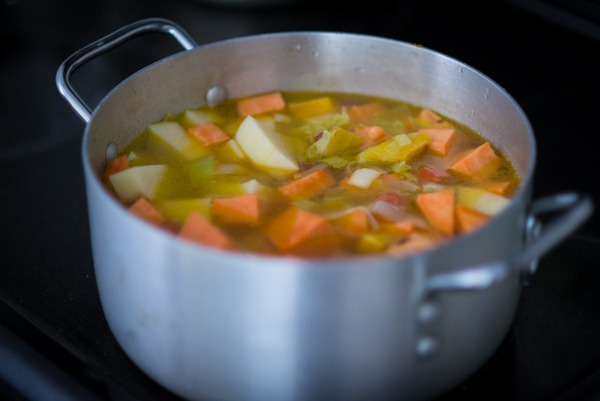 Allow soup to simmer until ingredients are fork tender
Add miso paste and coconut milk, then blend that baby up (I like to use a hand blender)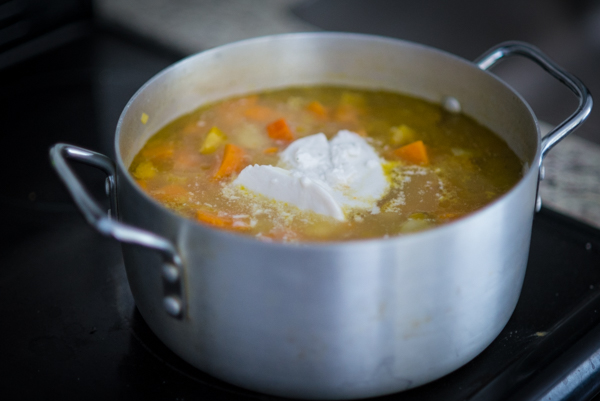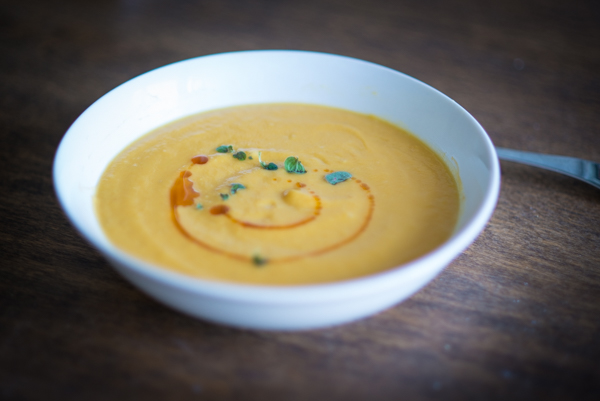 This delicious miso-ginger sweet potato soup is great on its own, topped with some coconut milk yogurt, fresh herbs, or a swirl of olive oil – and don't forget the crusty bread!