Vegan Lemon-Blueberry Muffins
Sometimes you just need to sink your teeth into some sweet, carby deliciousness! So why not whip up a batch of some homemade goodness? These muffins are my go-to when I need a sweet, treat in a pinch…without the artificial junk.
Muffin on, my friends!
Vegan Lemon-Blueberry Muffins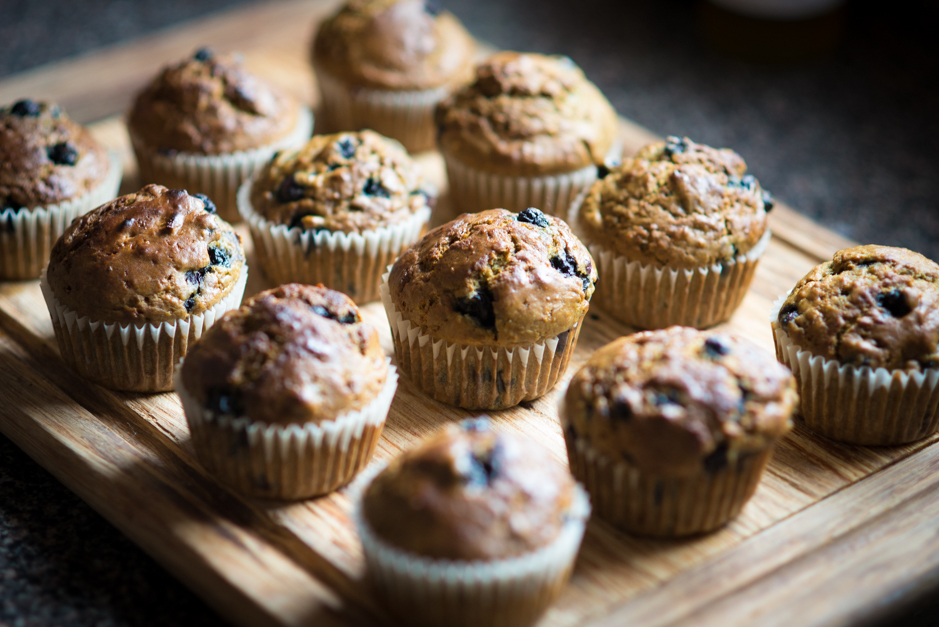 Prep time: 10 minutes // Cooking time: 20 minutes // Yield: 12 muffins
WHAT YOU'LL NEED:
Muffin tin
Muffin/Cupcake liners
Measuring cup and spoons
Mixing bowls
Spatula
INGREDIENTS:
2 cups unbleached, all-purpose flour
Zest of 2 lemons
1/4 cup raw cane sugar
1/4 cup hemp protein/ground hearts
1 1/4 teaspoon baking soda
1/4 teaspoon sea salt
1 cup and 2 tablespoons non-dairy milk (I used organic soy, original flavour)
1/3 cup grapeseed oil
1 tablespoon apple cider vinegar (I use Bragg's)
1 1/2 cups blueberries (I use frozen)
HOW-TO:
Preheat oven to 375°F.
Mix dry and wet ingredients separately – except for the blueberries.
Mix the dry and wet ingredients together. When mixed thoroughly, gently fold the blueberries into the batter.
Line muffin tin with liners. Fill muffins 3/4 of the way full.
Bake for 20 minutes, or until golden brown and toothpick comes out clean.
When golden and delicious, remove from oven and allow to cool.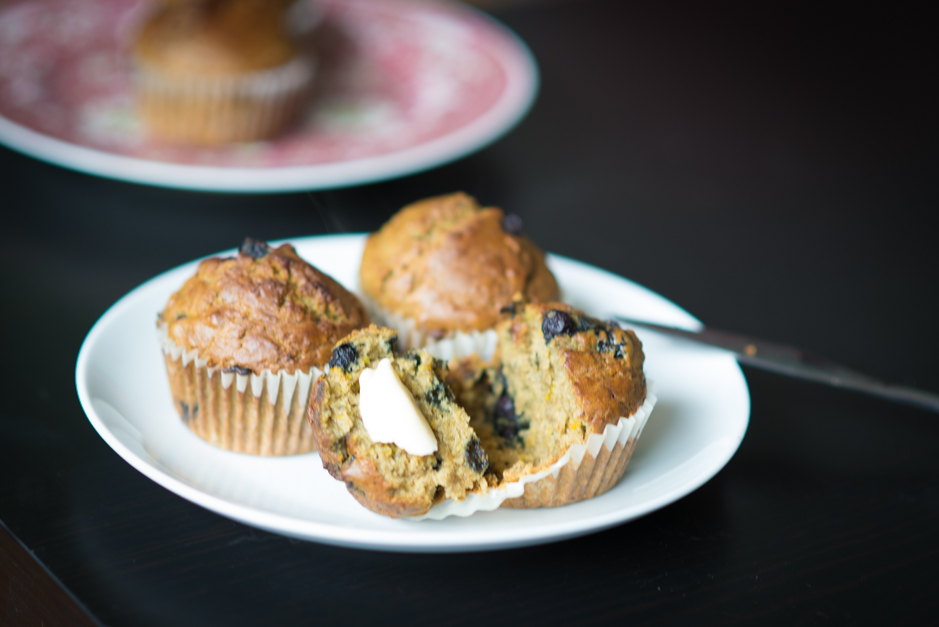 So share some muffin love… and get these babies baking!