Mammoth Outerwear: Ethical Fashion Meets Functionality
Wintertime in Canada is truly something special. Snowy hikes with my dog, skiing and snowshoeing on weekends, and games of pick-up hockey when everyone's schedules permit.
Even bustling to work and back seems more fun and adventurous when I'm trudging through the white stuff.
The only thing I don't love about Canada in the wintertime is freezing my butt off!
There are loads of cozy options when it comes to outerwear, but for some reason it seems that the only options for being warm and fashionable involve getting wrapped up in down and adorned with fur-lining and leather accents.
Did you know that it takes, on average, two geese and one coyote to produce just one winter parka? I don't know about you, but I'd rather see them outside than in my closet.
I'm always on the lookout for ethical outerwear options that combine fashion and functionality, so when I came across Mammoth Outerwear's KickStarter campaign I was struck by the company's passion to create a premium, animal-free alternative that looks stylish and feels great too.
The company was founded by Toronto Argonauts linebacker James Yurichuk and co-partner Anthony Debartolo. It uses an environmentally engineered synthetic fabric to create warm, lightweight and breathable parkas—designed and manufactured right here in Toronto, Canada. And for every coat sold, the company donates $10 to The Association for the Protection of Fur-Bearing Animals.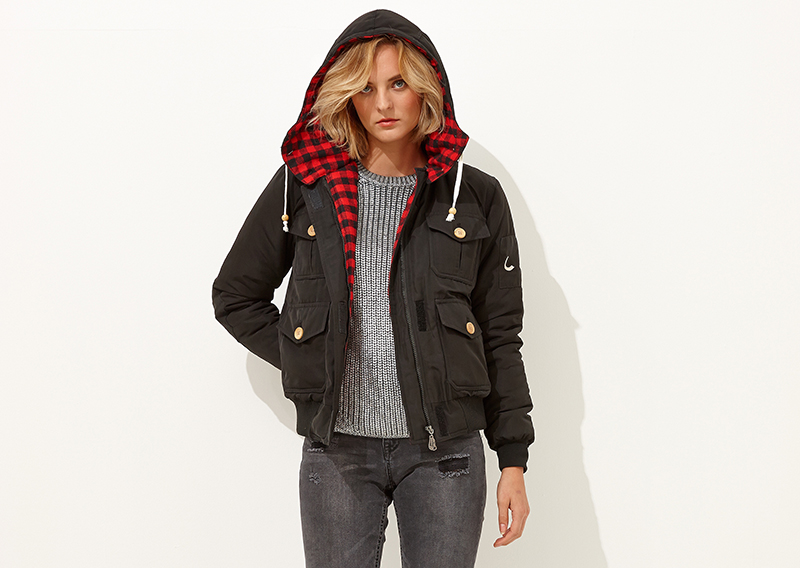 Mammoth's even offering a refund if you don't find its coats warm enough when the temperature dips to -20 degrees Celsius, so I'm thinking its founders must really believe in what they're selling.
If you're on the hunt for a toasty, stylish, locally made winter coat that will help keep animals where they belong, I'd recommend checking these guys out.
Stay warm, my friends!