DIY Honey Rosemary Hair Rinse
Doing-it-yourself and going all natural doesn't mean throwing vanity out the window, or succumbing to sun dancing to the beats of a djembe and wearing Birkenstocks as a dress shoe.
For me, a self-professed yuppie-hippie, going natural means substituting harsh chemicals with wholesome goodies that are safe for my body, don't do the environment damage, and give the toxic alternatives a serious run for their money.
Some of my favourite DIY recipes are hair rinses. This recipe uses nourishing raw honey, purifying and circulation-boosting rosemary, and PH-balancing apple cider vinegar. The results? Shiny, soft hair that smells earthy and fresh.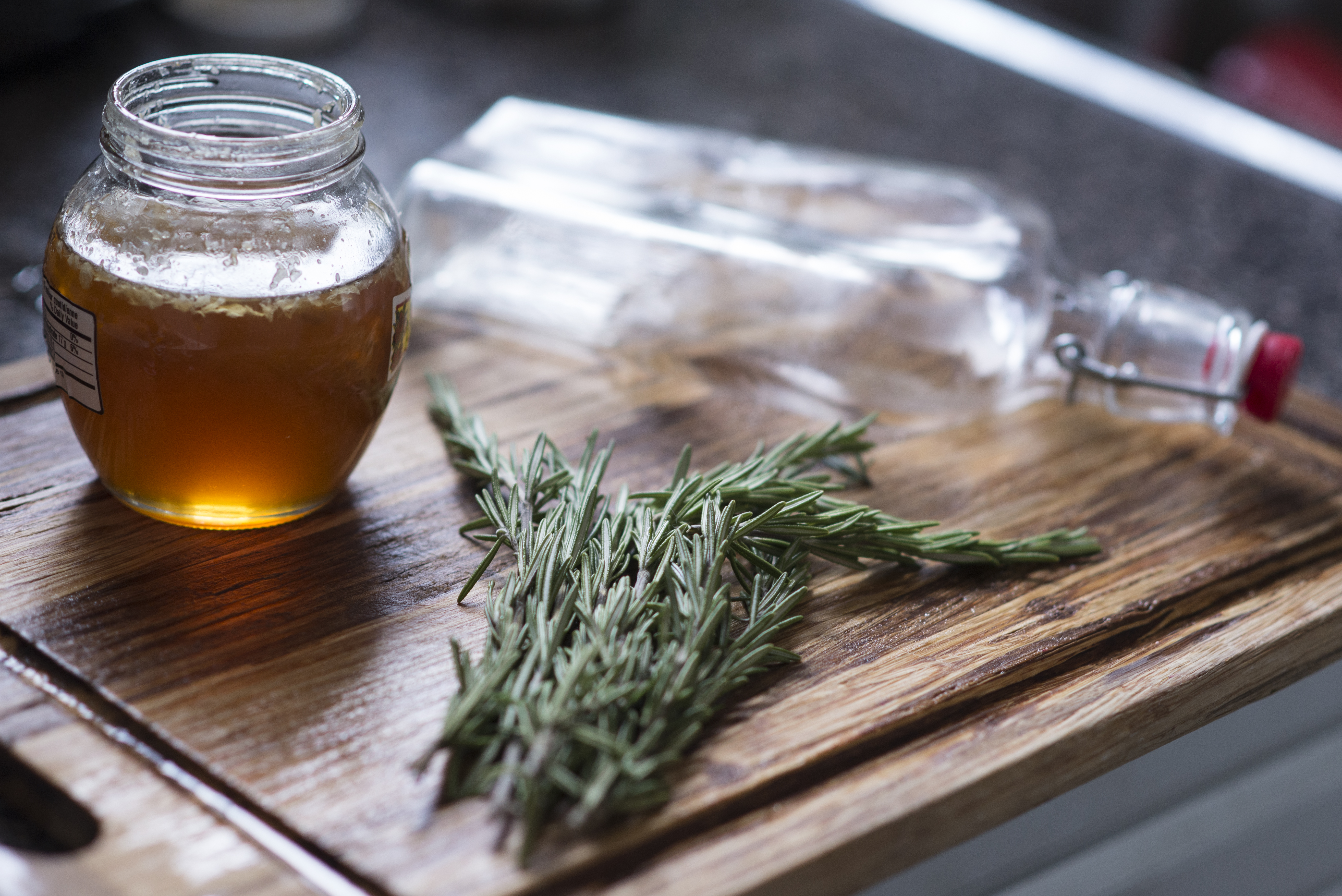 INGREDIENTS:
4 cups water
1 teaspoon raw honey
20 grams (4-6 sprigs) fresh rosemary
1 tablespoon unpasteurized, organic apple cider vinegar
EQUIPMENT:
Large glass container (I used an old maple syrup bottle, but mason jar will also work)
Measuring spoons
Measuring cup
Cheesecloth or extra fine strainer
Pot
HOW-TO: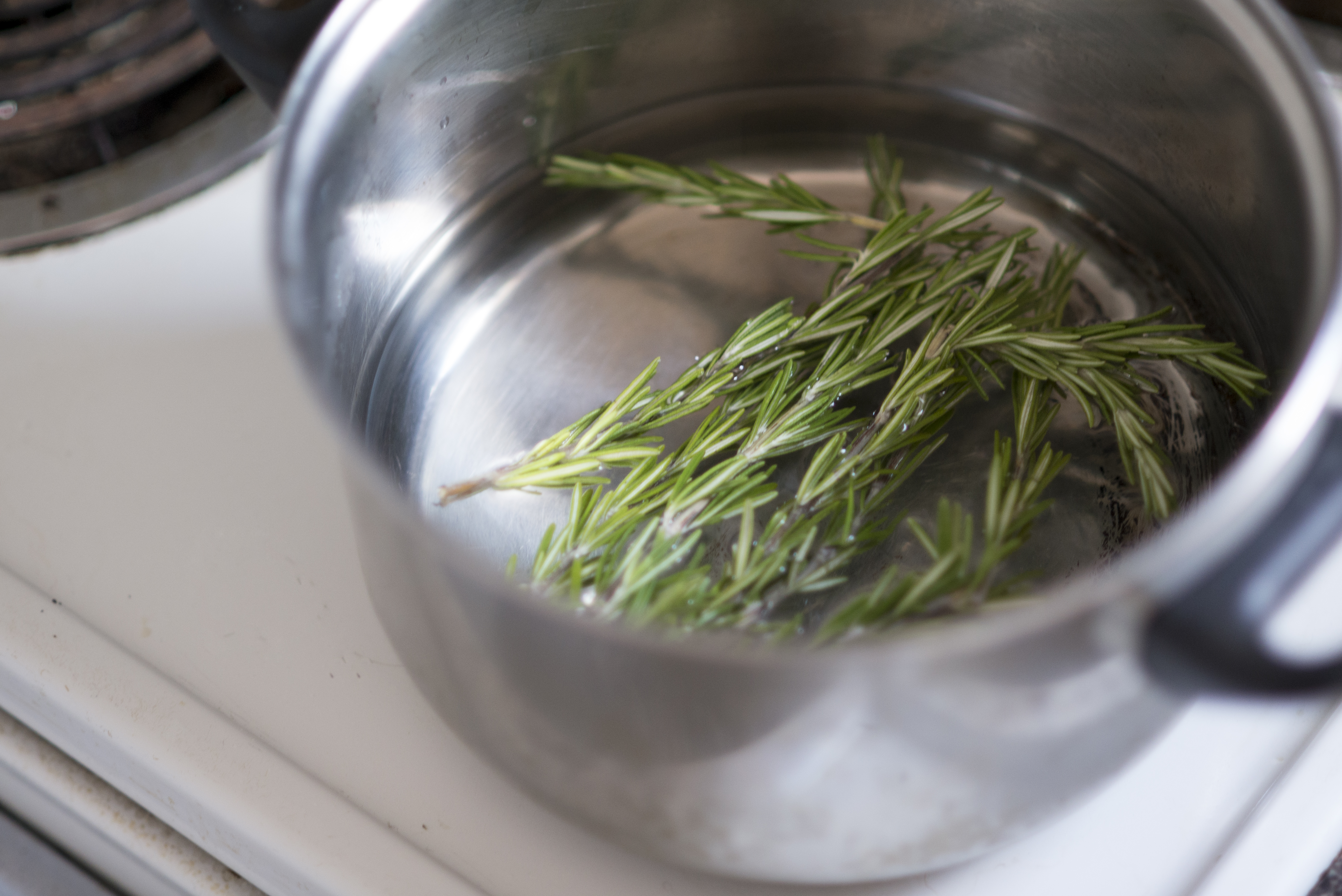 Add rosemary and water into pot and let simmer for 10-15 minutes.
Take off heat and mix in honey.
Allow mixture to cool to room temperature.
Strain mixture into glass container/jar and add apple cider vinegar.
Use as your final rinse after shampooing, or leave in hair for 20 minutes, then rinse with cool water.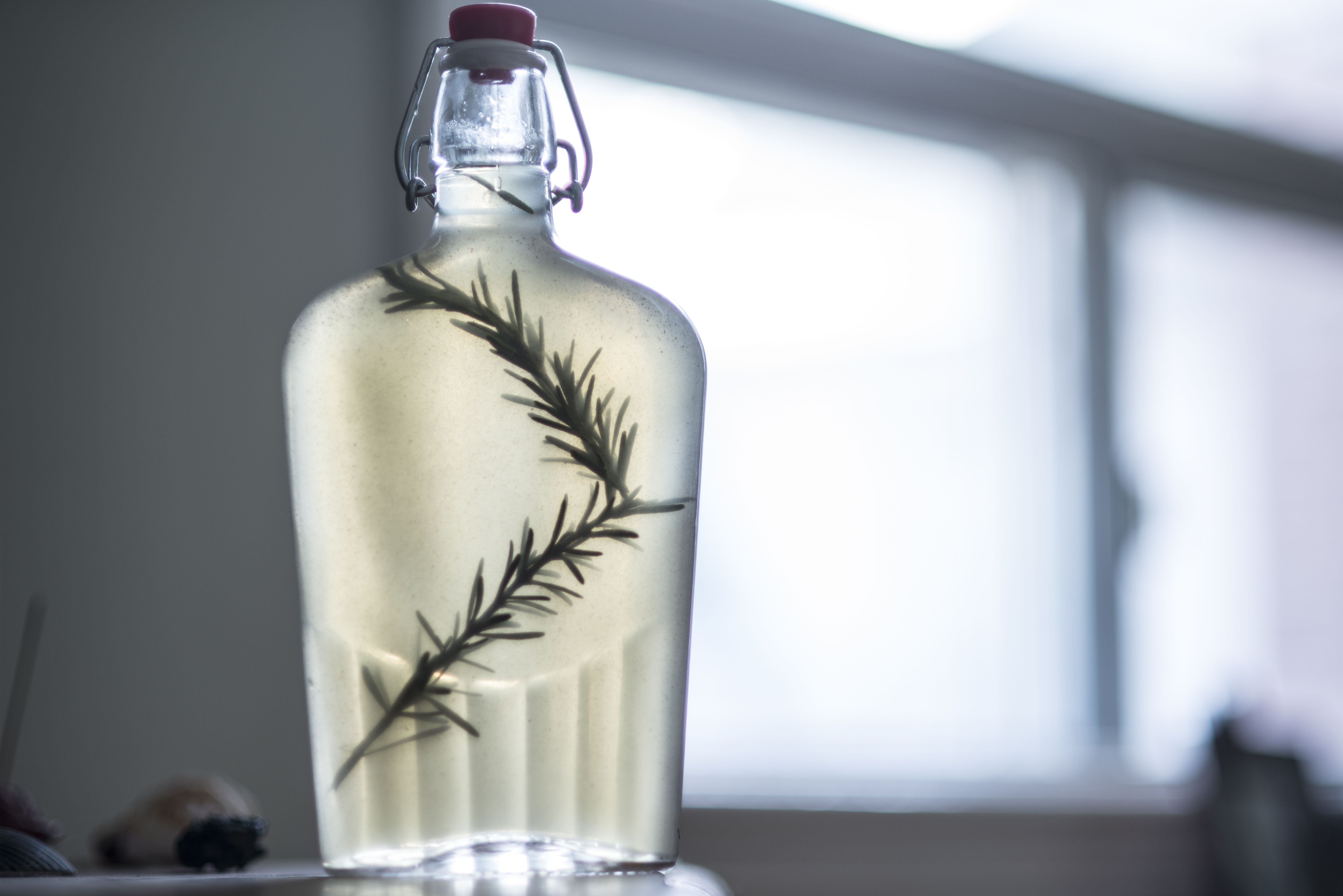 So there you have it! A simple and economical way to condition your hair while adding bounce and shine.