DIY Cinnamon-Sugar Body Scrub
As much as it pains me to admit it, colder days are upon us and Old Man Winter is just around the corner. Wah! If you're anything like me, the cold, dry air that comes with the changing seasons means sad, moisture-deprived skin. Scaly, white, snake skin? I object!
So to ward off winter scales (cute, I know), I scrub my body tip-to-tail with a delicious skin-loving scrub. Organic cane sugar polishes, extra virgin olive oil nourishes, and cinnamon stimulates, leaving your skin dewy and silky smooth.
I present to you, my super simple (and economical, yippee!) cinnamon-sugar DIY body scrub.
INGREDIENTS:
1 cup organic cane sugar
1/3 cup baking soda
1 tablespoon ground cinnamon
1/3 cup extra virgin olive oil or grape seed oil
OPTIONAL: 10-15 drops of your favourite essential oils (I love warming clove and vanilla for the winter months)
HOW-TO:
Mix all dry ingredients thoroughly (I find it easiest to do it right in the measuring cup)
Add olive oil and essential oils, mix thoroughly
Transfer mixture to resealable, air-tight container (old jam or mason jars are my go-to)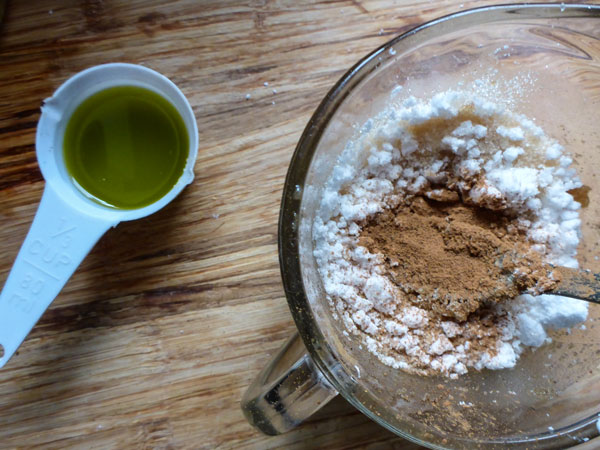 USE:
In the shower, after soaping, scrub this goodness all over using circular motions, then rinse. After you rinse the sugar off the oil will still be on your skin. Have no fear! Just hop out of the shower and towel dry. The best part about this DIY body scrub is that the olive oil coats and protects your skin so you don't have to moisturize after.
I hope this crazy-simple cinnamon-sugar DIY body scrub will save your skin like it does mine. It's all natural, vegan, economical, gentle on the environment, and smells like a freaking cinnamon bun— what's not to love?!