Creamy Navy Bean Salad
Beans, beans, the magical fruit, the more you eat, the more you… reduce inflammation, combat carcinogens, ward off heart disease, and stockpile your bod with vitamins, minerals, and antioxidants – just to name a few.
Beans, also known as "pulses," can get a bad rep. But when prepared properly, they are a delicious, nutrient-dense, protein source that is not only budget-friendly, but gentler on the planet than their meaty alternatives.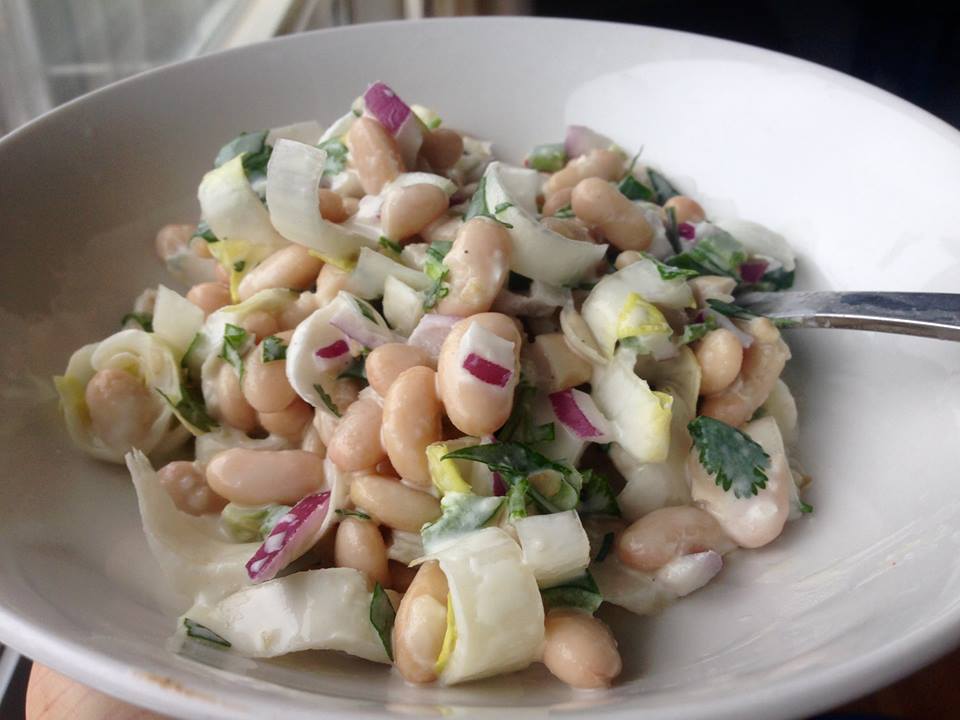 Here's my recipe for Creamy Navy Bean Salad!
INGREDIENTS
1 can BPA-free canned navy beans (I like Eden Foods organic navy beans)
1-2 endive, chopped
1/4 small red onion, finely chopped
2-3 sprigs fresh cilantro, finely chopped
1/2 lemon, juiced OR 1 lime, juiced
1 jalapeño, finely chopped
1 tablespoon olive oil
1 tablespoon tahini
1/4 teaspoon paprika OR cayenne
Sea salt to taste
HOW-TO
Thoroughly rinse and drain beans under cold water.
Add beans and all other ingredients into mixing bowl.
Mix thoroughly and enjoy!
What are your favourite ways to nosh on pulses? Share with us on our Facebook and Twitter pages!