Chili Lime Toasted Pumpkin Seeds
Halloween is on the horizon, and all the little ghosts and ghouls will be pulling out their pumpkins, digging out the guck, and carving up some silly and scary designs.
But when all the fun is done, don't throw away those pumpkin seeds!
Clean them up, dry them off and try making these tasty, chilli lime toasted pumpkin seeds:
CHILI LIME TOASTED PUMPKIN SEEDS
INGREDIENTS:
1 cup pumpkin seeds (washed and dried)
Juice from ¼ lime
1 tsp olive oil
1 tsp chili powder
1 tsp sea salt
(Optional: ⅛ tsp cayenne pepper)
HOW-TO:
Preheat oven to 350°C. Combine all ingredients in a bowl and stir until the seeds are well coated. Spread onto a baking sheet in a single layer. Sprinkle with more chili powder and/or cayenne pepper if you'd like them more heavily seasoned.
Bake for 15-20 minutes (shaking the pan occasionally to flip the seeds) until golden brown. Let cool, and enjoy!
---
5 HEALTH BENEFITS OF TOASTED PUMPKIN SEEDS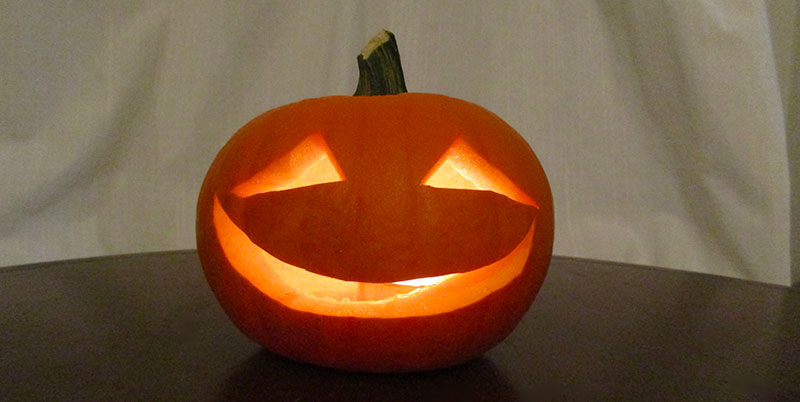 1. They're filled with protein and fibre: Toasted pumpkin seeds are a smart, satisfying snack that won't give you a sugar crash like all that Halloween candy will.
2. They taste even better topped with healthy spices: There are so many options, like the chili powder in this recipe. You can also try garlic, turmeric, ginger or cinnamon.
3. They can be a mood booster: These crunchy little treats contain L-tryptophan, which is a compound that can naturally combat depression.
4. They're a good source of magnesium: In fact, just half a cup contains 92 percent of your daily recommended dose! Magnesium strengthens bones, helps with circulation, and can relax your nerves (which might be helpful after you see all those frightening monsters parading around your neighbourhood!)
5. They can lower your cholesterol: Toasted pumpkin seeds contain phytosterol. These are compounds that help lower LDL cholesterol levels. They also boost immune response and lower the risk of certain cancers.
---
How will you be topping your toasted pumpkin seeds? Share your recipe with us below, and have a fun and safe Halloween!