Chemical-Free Cleaning Solutions for Your Home
Winter's on it's way, so I thought I'd be a top-notch daughter and give my dad's house a thorough, top-to-bottom cleaning before the chill sets in.
However, I really wanted to avoid using harsh chemicals.
Dad has a cat, he's bringing home an adopted puppy in just a couple weeks, and he often has the children of his nieces and nephews stop by for visits.
Here are a few kid-friendly, pet-friendly, everyone-friendly chemical-free cleaning solutions I used (and you can use) to get things spic-and-span around the home.
What makes this even better? You can do it all using ordinary, low-cost household products!
ALL PURPOSE
What you need: ½ cup white vinegar + ¼ cup baking soda + 2 litres water (+ juice from 1 lemon)
For a great all-purpose cleaner you can use in your kitchen, and pretty much everywhere else in your home, combine white vinegar, baking soda and water. You can also add a good squeeze of lemon to scent, whiten and disinfect.
MIRRORS AND GLASS
What you need: ½ cup white vinegar + ½ cup water
You can get the mirrors, windows and glass in your home crystal clear using a simple solution of white vinegar and water.
TIP: Try using newspaper instead of paper towel or cloth. You'll get a nice, streak-free shine!
STAINLESS STEEL
What you need: 1 tbsp. olive oil + 1 tbsp. white vinegar
Stainless steel hardware can be made shiny-as-new using just olive oil and white vinegar.
Dip a cloth in olive oil and rub the entire surface to remove smudges and lift dirt. Follow up by dipping the other end of your cloth in vinegar to remove the oil, shine the steel and disinfect.
This same solution works perfectly on stainless steel appliances in your kitchen!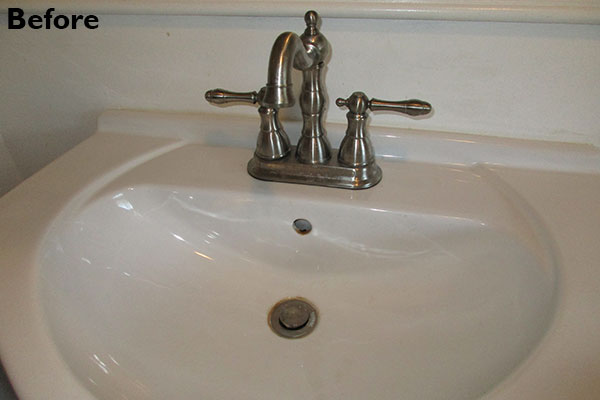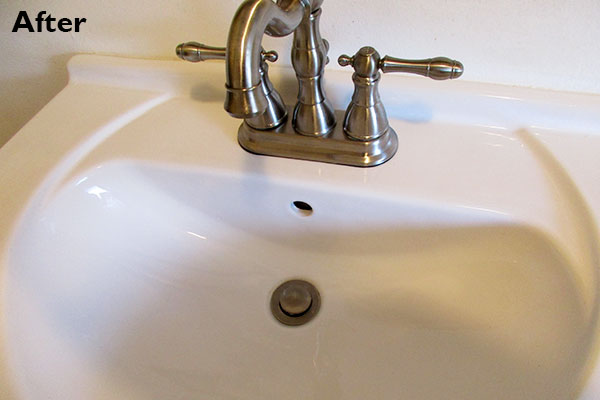 WOODEN FURNITURE
What you need: 2 tbsp. olive oil + 2 tbsp. white vinegar (or lemon juice) + 2 cups warm water
Restore wooden furniture pieces to their original glory (almost) with just water, olive oil, and white vinegar. You can also use lemon, which I did, which leaves behind a fresh, citrusy scent.
WOODEN FLOORS
What you need: 1:1 ratio of vegetable oil + vinegar (depends how much flooring you have!)
After you sweep, cleanse and polish your wooden floors with a 1:1 ratio of vegetable oil and vinegar.
TILE AND LINOLEUM FLOORS
What you need: 1 cup white vinegar + 4 litres water (more or less, depending on how much flooring you have)
A simple solution of just white vinegar and water will do the trick! The scent can be a bit overwhelming at first, though, so I suggest letting it sit for an hour if you plan on having company over.
CLEAN TIP FOR COFFEE LOVERS
What you need: ¼ cup white vinegar + 2 cups water
Finally, I'm a HUGE fan of coffee, and I noticed my dad's coffee maker was looking less than appealing.
Add two cups of boiling water to the coffeemaker along with a¼ cup of vinegar. Then, let it run through. This solution will also work for cleaning the outside of the coffee maker, or your French press. Just be careful not to burn yourself with the water!
THE FINAL VERDICT
It's impressive how well these simple, low-cost natural cleaning methods work. In my opinion, they are just as effective, if not better, than their chemical-based counterparts, so try 'em out!
Do you have any other chemical-free cleaning solutions or tips? We'd love to hear them, so please tell us below!